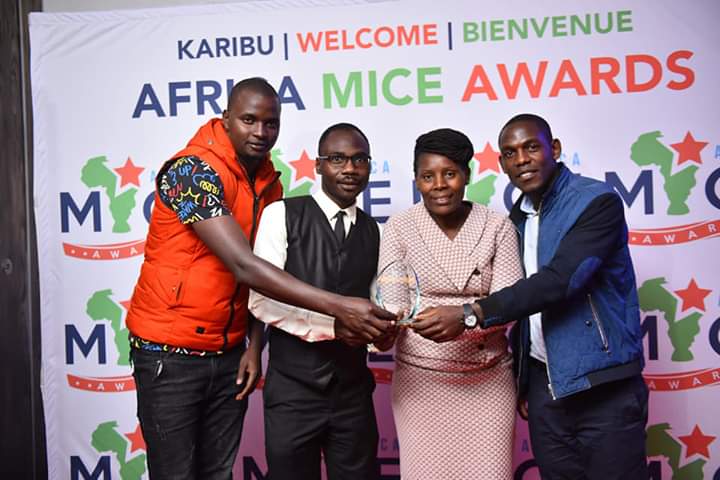 The mission of Karibu Loo is to support children sponsored through Ngong Road Children Association by generating income to sustain the NRCA program and creating jobs for graduates. Learn more about Our Story
Best Sanitation provider
We were rated the Sanitation Solution Provider of the year during the 2019 Global Mice Awards.
Our vision is to generate 25,000,000 Ksh of profit annually and provide 100 full and part-time jobs for graduates and other Kenyans by 2018. Learn more about Our Staff 
Our values are shared with Ngong Road Children Association:
Respect. We value each individual regardless of tribal background, religious beliefs, nationality or gender.
Integrity. We do what we say; we are not corruptible.
Professionalism. We have a culture of excellence, teamwork and commitment.
Our operating principles include:
Customer Service. We are committed to providing a high quality customer experience through courteous, responsive, honest employees. Our employees are educated and trained; they deliver results and inspire confidence. They exemplify the values of Karibu Loo.
Sanitation. We work to improve sanitation in Kenya through a focus on availability of clean toilets maintained on site with modern sanitation equipment. All waste is disposed of in an environmentally sound manner that complies with NEMA laws.
Accountability. We focus on delivering and measuring high quality results. From office staff to field staff to part-time employees, we are focused on delivering a high quality, clean, odor-free toilet experience to our customers.
Our Geographic Coverage:
We operate within the metropolitan area (Nairobi  and its environs). We offer free transport for events within Nairobi whereas transportation charges are applicable for the areas that are outside Nairobi.